【昨日を逃げるのは、明日の私】
1996年7月5日発売のゲーム PlayStation「雨月奇譚」より、主題歌「雨月物語」。収録当時のゲームサイズ楽曲をフルサイズにて新録、ミュージックビデオと共にお楽しみください。
明日に近いのは昨日の私…暗澹とした世界を彷徨う魂の呟きをお届けします。
[I who flee yesterday, am I of tomorrow?]
"Rainy Night Moon(UGETSU Story)" (Japanese title "Ugetsu Monogatari") is PlayStation "Ugetsu Kitan" theme song.
This is a new full-size version of the original game-size song, complete with music video.Here are the musings of a soul wandering in a dark world.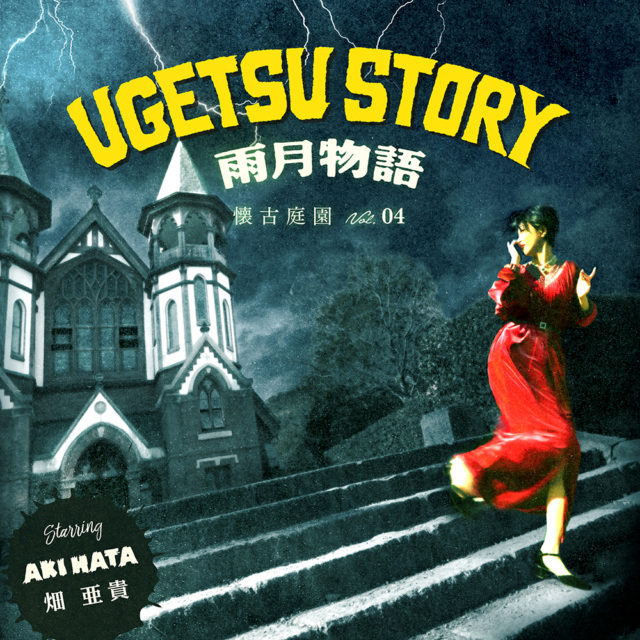 *** 13, February 2021 on sale!! ***
https://linkco.re/GGxFAxsB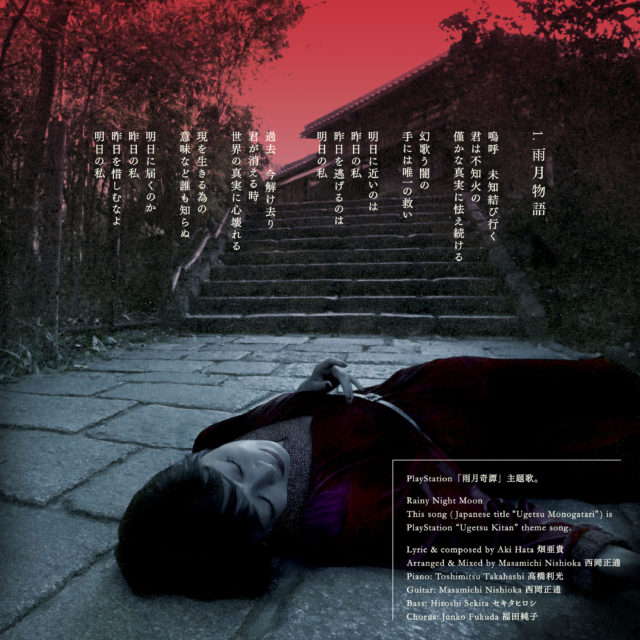 Sound produced, performed, composed by Aki Hata 畑亜貴
– Sound staff –
Arranger: Masamichi Nishioka 西岡正通
Piano: Toshimitsu Takahashi 高橋利光
Guitar: Masamichi Nishioka 西岡正通
Bass: Hiroshi Sekita セキタヒロシ
Chorus: Junko Fukuda 福田純子
Recording, Mix & Mastering Engineer: Masamichi Nishioka 西岡正通
Directer: Masato Miyazawa 宮澤正人
– Movie staff –
Director: Honami Sugiura 杉浦穂奈実
Camera: Yuki Nakamura ナカムラユーキ
Light: Ryohei Watanabe (OFFICE DOING) 渡辺良平
Art: Naomi Iwase (R-MOND) 岩瀬直美
Hair & Make Up: Yoshinori Ito 伊藤吉範
PA: Akihiko Kumagai, Shintaro Sakai 熊谷明彦、酒井伸太郎
Producer: Hirokazu Yukawa 湯川裕一
Production: L'espace Film レスパスフィルム
Aki Hata Originals
,
Music video
,
セキタヒロシ
,
福田純子
,
西岡正通
,
高橋利光
,