【宝物はどこにあるの? 近くにあるかもね!】
2003年3月28日に発売されたPCゲーム「ブラウン通り三番目」より、主題歌「ブラウン通りで待ってます」を新録、ミュージックビデオと共にお楽しみください。地図のどこか奇跡の街で待ってます。
[Where's the treasure? Maybe it's nearby!]
This is the theme song "See you on Brown Street(Japanese title "Brown dori de mattemasu") " from the game "Brown dori 3banme" released on march 28, 2003 by personal computer. Please enjoy the new recording along with the video. I'll be waiting for you somewhere on the map, in the city of miracles.
*** 13, June 2021 on sale!! ***
Streaming: NCTR-1014 / NECTARIZER
https://linkco.re/4vvbgGBn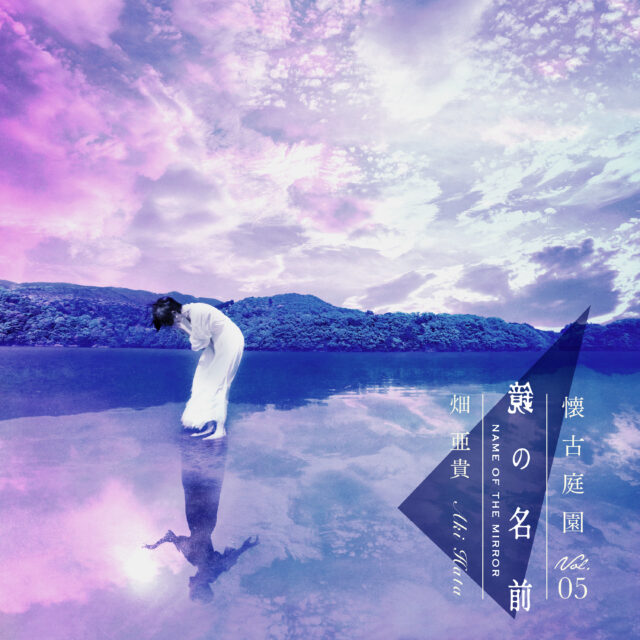 Sound produced, performed, composed by Aki Hata 畑亜貴
Arranger, Guitar: Masamichi Nishioka 西岡正通
Bass: Hiroshi Sekita セキタヒロシ
Chorus: Junko Fukuda 福田純子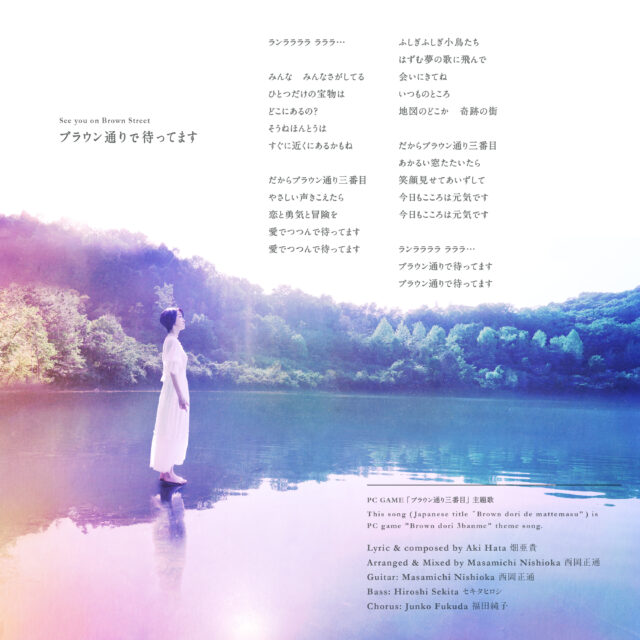 – Sound staff –
Directed by Masato Miyazawa 宮澤正人
Recording, Mix & Mastering Engineer: Masamichi Nishioka 西岡正通
Production Assistant: Masaki santos Kanazawa 金澤 santos 征樹
– Movie staff –
Director: Honami Sugiura 杉浦穂奈実
Camera: Yuki Nakamura ナカムラユーキ
Light: Ryohei Watanabe (OFFICE DOING) 渡辺良平
Hair & Make Up: Yoshinori Ito 伊藤吉範
Illustration : Tomohiko Mizuguchi 水口智彦
Composite : Yutaro Mori 森 祐太郎
PA: Akihiko Kumagai, Shintaro Sakai、Eri Usukine、Mikoto Yachi
熊谷明彦、酒井伸太郎、臼杵恵理、谷音みこ音
Producer: Hirokazu Yukawa 湯川裕一
Production: L'espace Film
Aki Hata Originals
,
ブラウン通り三番目
,