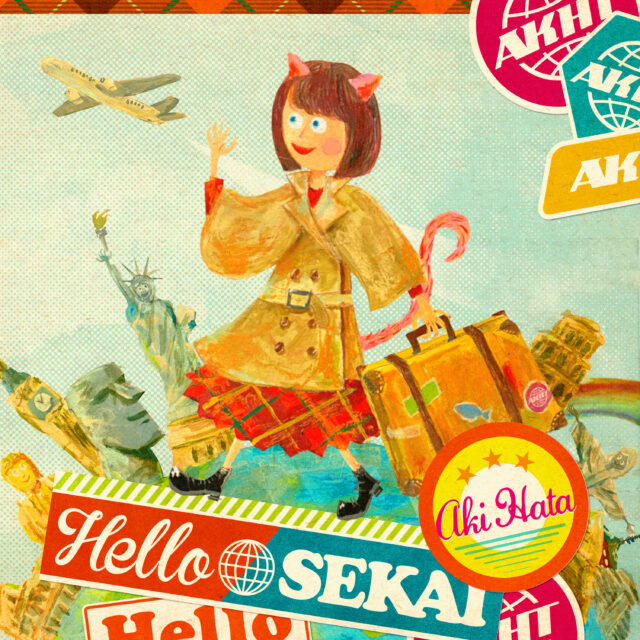 2023年1月29日 / 27, December 2022 on Sale
Streaming: NCTR-1017 / NECTARIZER
https://linkco.re/zDftFFS6
【さあ、素敵なセカイへ旅立とう!】
目覚めて、旅立って、感動して、出会って…そして次なる世界へまた出かけましょう。セカイへのときめきを60秒で表現する曲達です!
[Let's take a trip to the wonderful world!]
Now we wake up, go out somewhere, be impressed by the wonderful world, meet someone, and go on another trip somewhere else. These are the songs that express your crush on a wonderful world in 60 seconds!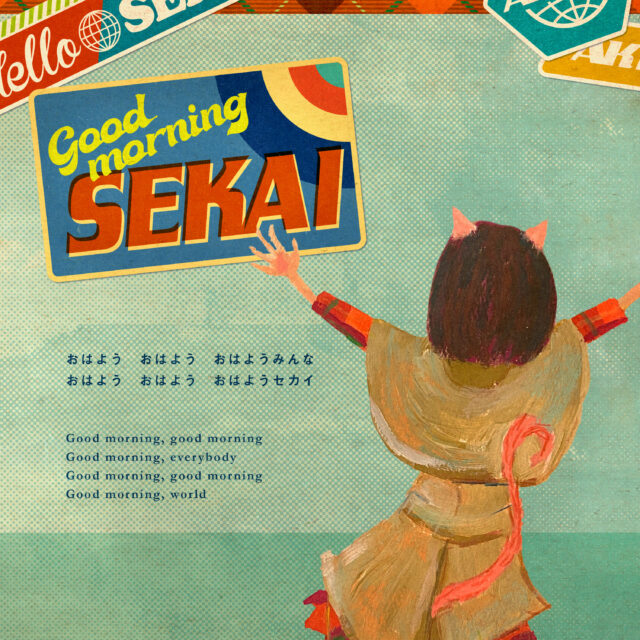 01. Good morning SEKAI
セカイよ、おはよう!
朝の光を感じながらの目覚め…元気? まだ眠い?
Good morning, our world!
Waking up to feel the morning light… how are you? Still sleepy?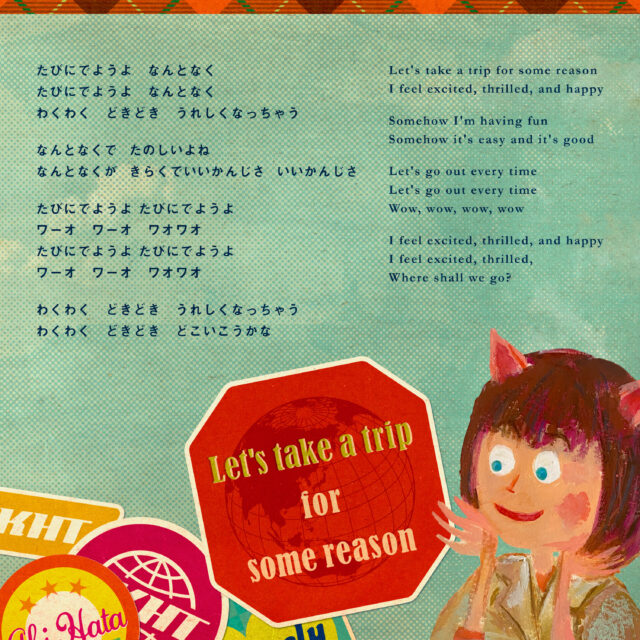 02. Let's take a trip for some reason
旅に出ようよ、なんとなく!
どこ行こうかなって飛びだしてから考えるのも楽しいね。
Let's go on a trip! It's fun to think about where to go after you fly out.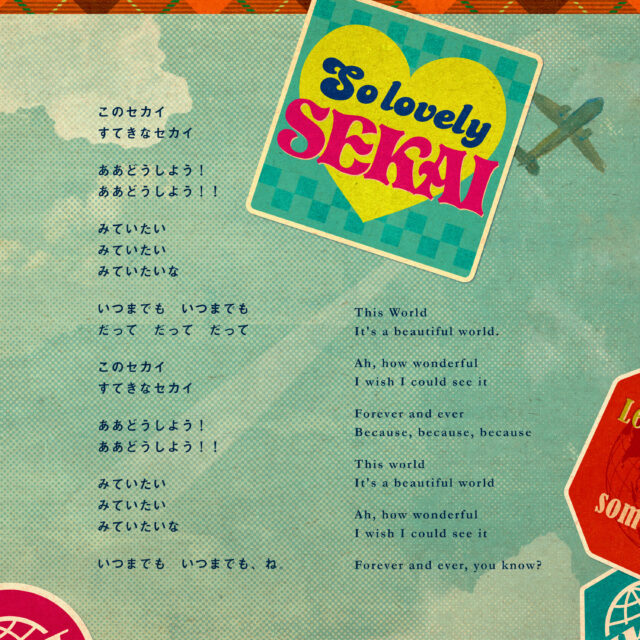 03. So lovely SEKAI
このセカイには素敵なことがたくさんある…ずっと見ていたい、ずっと感じていたい!
There are so many wonderful things in this Sekai… that I want to keep seeing and feeling!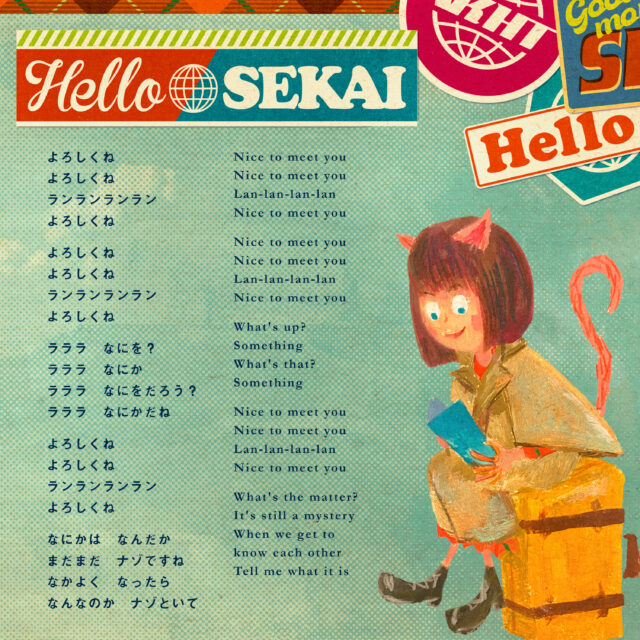 04. Hello SEKAI
出会えて良かった、よろしくね!
何をよろしくなんだろう? それはこれから分かるのかも!?
Nice to meet you and thank you for your time. Do you think we can get along? I hope so!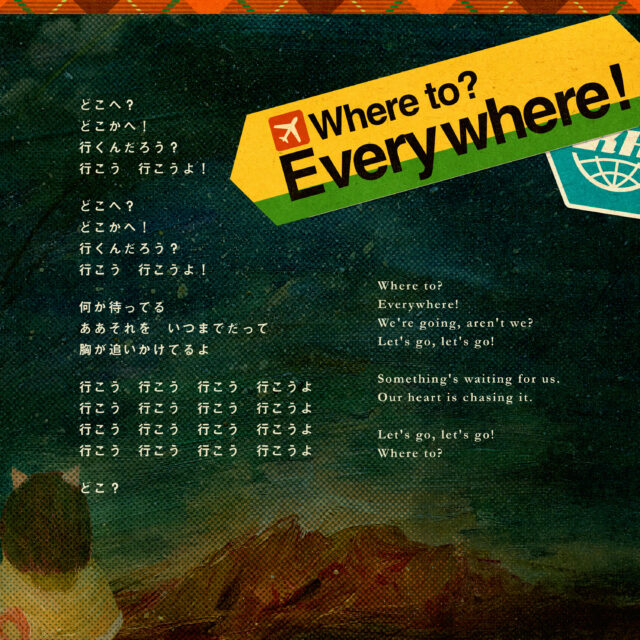 05. Where to? Everywhere!
どこへ行く? どこかへ行こう! 心の向くままに!!
Where are we going? Let's go somewhere! Wherever your heart takes you!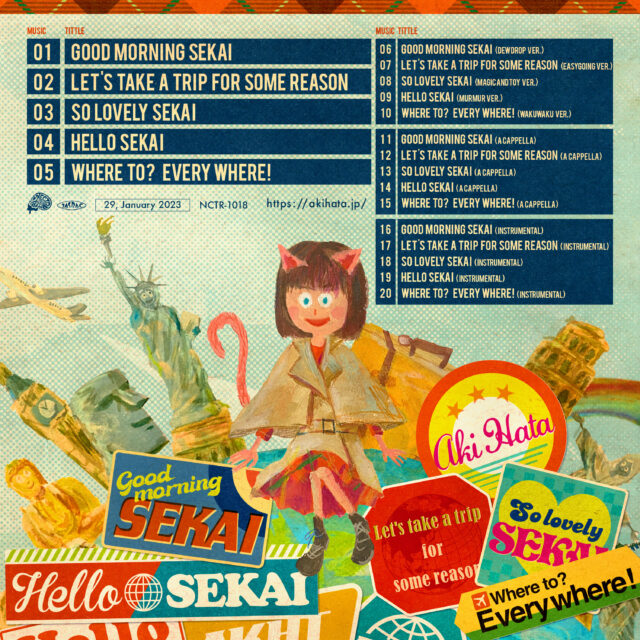 06. Good morning SEKAI (Morning dew ver.)
07. Let's take a trip for some reason (Easygoing ver.)
08. So lovely SEKAI (Magic and toy ver.)
09. Hello SEKAI (Murmur ver.)
10. Where to? Everywhere! (Wakuwaku ver.)
11. Good morning SEKAI (A cappella)
12. Let's take a trip for some reason (A cappella)
13. So lovely SEKAI (A cappella)
14. Hello SEKAI (A cappella)
15. Where to? Everywhere! (A cappella)
16. Good morning SEKA (Instrumental)
17. Let's take a trip for some reason (Instrumental)
18. So lovely SEKAI (Instrumental)
19. Hello SEKAI (Instrumental)
20. Where to? Everywhere! (Instrumental)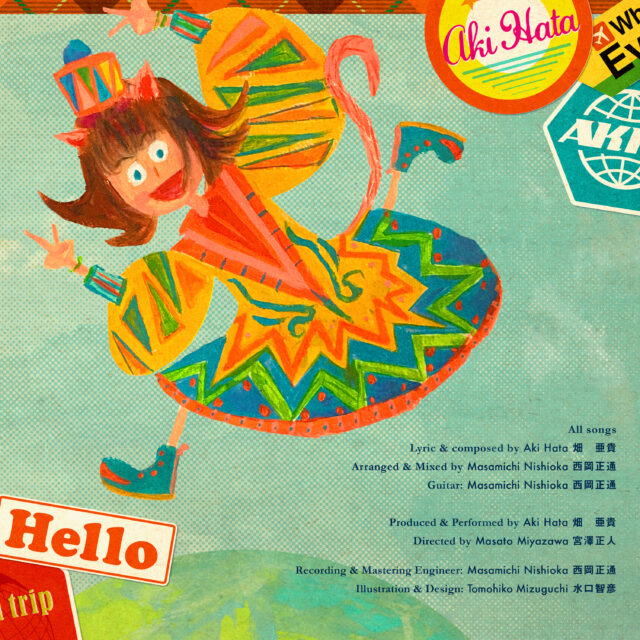 [All songs]
Lyric & composed by Aki Hata 畑亜貴
Arranged & Mixed by Masamichi Nishioka 西岡正通
Guitar: Masamichi Nishioka 西岡正通
Produced & Performed by Aki Hata 畑亜貴
Directed by Masato Miyazawa 宮澤正人
Recording & Mastering Engineer: Masamichi Nishioka 西岡正通
Illustration & Design: Tomohiko Mizuguchi 水口智彦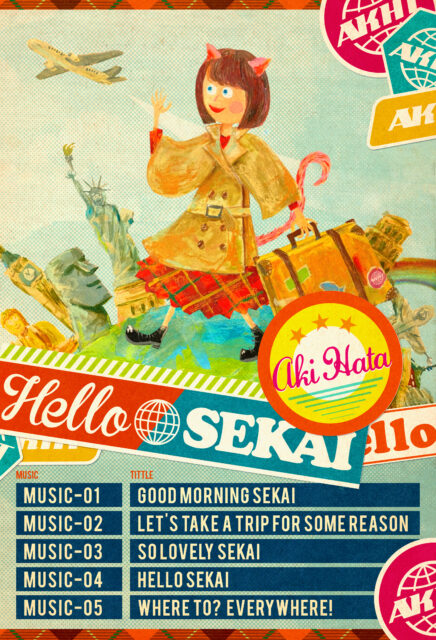 Aki Hata Originals
,
水口智彦
,
西岡正通
,